Activities
I carry on very different activities which find in the project the common issue. The ability and the attempt to imagine a future different from the present, able to better respond to our needs and our desires, is what drives me to address the design challenges in different fields.
Architecture and design
I Design buildings, interiors, but also furnishings and industrial products. I am a founding member of Archinapsi which is a network of professionals working in the field of construction, which operates internationally and is able to deal with architectural projects of any type and size.


Research and teaching
I have been teaching from many years as an Adjunct Professor at the Polytechnic of Milan where I teach in different courses ranging from "design for services" to "furniture design" and "city communication". My Ph.D. in "Industrial Design & Multimedia Communication" achieved with honours showed me the world of cultural design stimulating my interest for cultural planning, service design, strategic design, design thinking, design management and city communication. I accept editorial proposals and involvement in research activities and / or seminars on the topics above and the like.
http://guida.design.polimi.it/guida/2010/index.php/faculty_docenti/docente/25434
http://culturesofdesign.wordpress.com
http://talkingcity.wordpress.com
http://polimi.academia.edu/LuigiBrenna
Urbanizer
Is a cultural association of which I am co-founder. Urbanizer's activities aim to offer tools and designs in urban areas in order to improve the citizens quality's of life. The most appreciated and known project has been "Social Courtyards." Urbanizer receives proposals for activation of services and researches which can help to increase empathy and improve social lifestyle.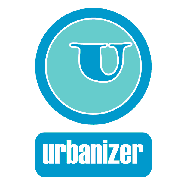 Art
I have the passion for art, I'm interested in contemporary art, in particular painting, and I delight in painting. I promoted for some time an experimental artistic culture called bottom-up Weekly Art which gave an opportunity for emerging artists to show through their works of art with novel ways, democratic and engaging.