Profile
Is
a design firm that operates in the field of restructuring, interior design and new construction providing clients with customized solutions which are characterized by a formal and spatial very high quality. It's a really small professional business, but able to deal with projects of different nature and extension thanks to the network Archinapsi of which Luigi Brenna is a founding member.
Philosophy
The project is the peculiarity of the studio. Project is understood as the research process which seeks meaningful and expressive solutions, in order to freeze the best one between the endless possible alternatives. It is a rigorous process of choice able to get rid of anything unnecessary in order to follow coherently a concept often evocated by a powerful vision. The attention for details and the care for details contribute to keep the right distance from obvious and trivial solutions. People with their peculiarities and their diversities, are part of the project and determine the sense of it. Design makes sense only when it means something for its users.
Services
Restructuring

New buildings

Design of residences

Retail design

Interior design

Furniture design

Product design

Jewellery design

Municipal Practices

Strategic socio-cultural projects
Who I am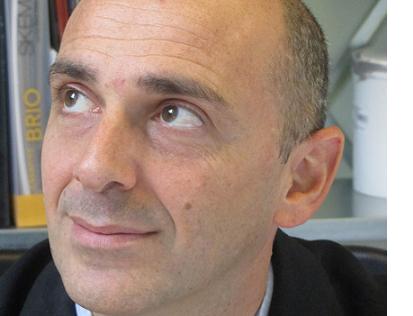 I graduated in architecture at Politecnico of Milan in 1998 and in 2005 I obtained my PhD in Industrial Design and Multimedia Communication at the same university. I always had a passion for travelling and discovering which brought me to live for long periods abroad: Alpnea (Mi) USA, during my forth year of high school; Delft (Netherlands) where I attended TU University and Brisbane (AU) during my PHD where I attended QUT. After graduating I worked for several architectural and design studios before opening in 2007 my own study called BIXIO12 where I continued to design and where I created a meeting place for young artists with a project called Weekly Art. Since 2012 my studio changed to turn in LUIGI BRENNA ARCHITETTO. I am collaborating with the Polytechnic of Milan where I am Adjunct Professor of various degree programs including "Design Furnishing", "Cultures of Design","Communicating the city' and design for services. I am co-founder of the professional design network called Archinapsi (www.archinapsi.net) which works at an international level. The passion for the project leads me to experience fields which don't relate directly with architecture and design culture. Thus was born the Cultural Association Urbanizer offering experiences to improve the quality of life within urban areas through sharing of experiences aimed at increasing the level of empathy between people.
I love to draw and paint. I consider art as a useless activity from a practical point of view, but for this reason, I consider it is necessary to oxygenate the mind's breath and help us out from the triviality that occludes accesses to an alternative vision of reality inhibiting our imaginative capacity.
They worked for the Studio
Margherita Corradi
Barbara Cranna
Benedetto Di Luzio
Luca Masseroni
Cecilia Rossi
Sara Trivellato